Unleashed offers an open-play style daycare in a 3,500 square-foot facility.
We have customized every aspect of the facility to make doggy daycare what it is intended to be.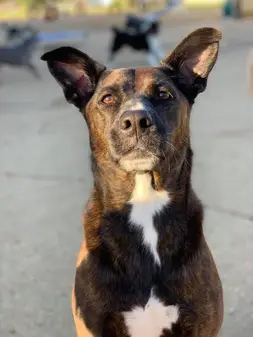 All new pets are required to attend a meet & greet. The M&G is $15. If your pet passes the temperament test and you purchase a package or membership that day the $15 charge will be waived.
Before scheduling a meet & greet you will need to create an account by going to the new client center and selecting owner registration.
Once you've created an account you will need to email us a copy of your pet's vaccine records for review.
Your pets vaccine records can be uploaded to your Petexec account under file uploads or emailed to [email protected]
After we verify that your pet is up to date to our requirements one of our Pack Leaders will call you to schedule your pet's meet & greet!
If you need any assistance please give us a call!
The requirements for Unleashed or as follows:
Rabies & Da2pp
Bordetella (every 6 months)
Spayed or neutered by eight months of age
Negative Heartworm and fecal (every 6 months)
Current on flea, tick, and heart worm prevention
Unleashed offers both memberships and packages.
A membership runs from month to month and is auto-renewed. A separate membership has to be purchased for each pet. If you have multiple pets, a 10% discount is offered for each additional pet, for which you purchase a membership. The Unlimited membership includes 2 baths per month; all other memberships include 1 bath per month. Memberships do not require you to make reservations. Memberships also include doggy day care while boarding at Animal Care Center.
A package never expires and can be used on more than one pet. Reservations for day care are required.